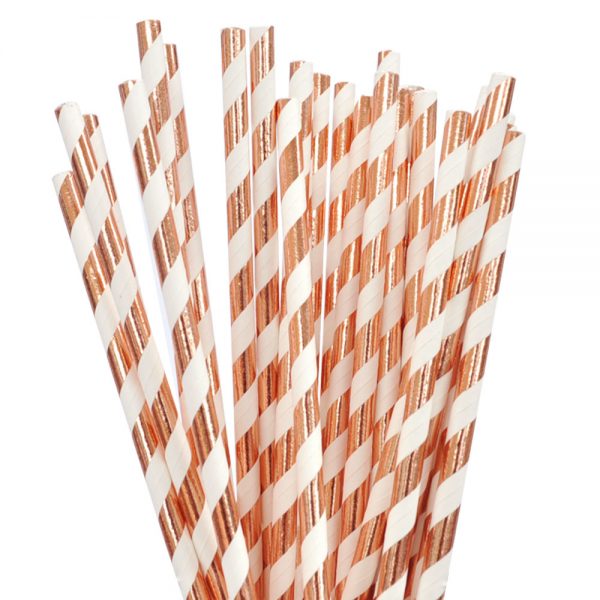 Rose Gold Stripe Straws – Pack of 25
AED 21.05
These classic but beautiful, Rose Gold Foiled Striped Paper Straws are perfect for summer garden parties, birthdays, Christenings, baby showers or any festive holiday occasion.
The Rose Gold Foiled Striped Paper Straws come beautiful packed in a clear box set of 25 and can be arranged by placing one straw in each cup or as a bundle in a larger stack of cups, right beside your punch bowl or lemonade and iced tea dispenser.
To help you match your decorative details and tie them together, ParTea Time Rose Gold Foiled Paper Straws come in various colours. Choose shimmering gold, pink, blue, iridescent or a silver foil. You can offer several colour options, mixing and matching straws, as well.