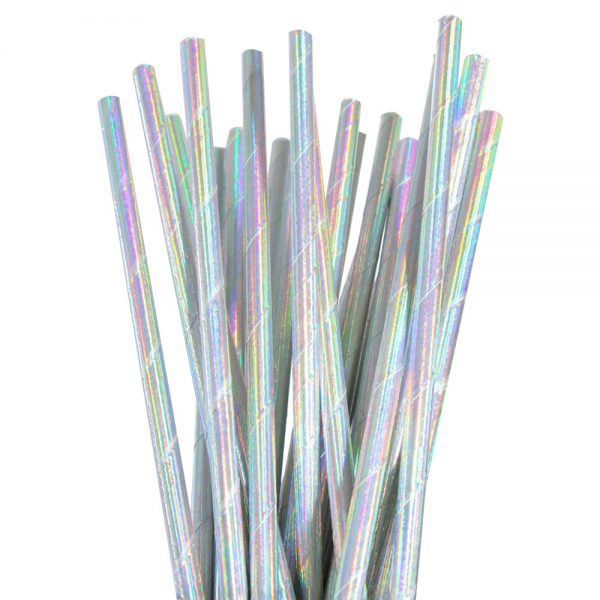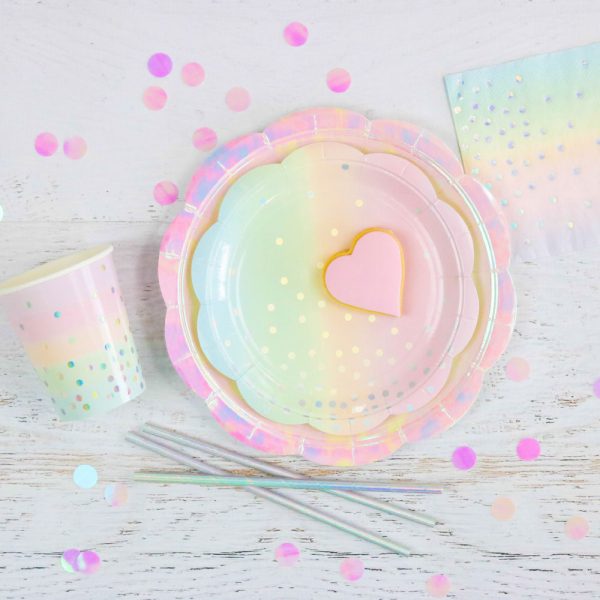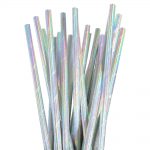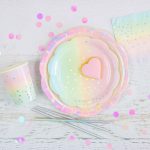 Iridescent Straws
AED 0.00
Pack contains 25 paper straws made of high quality thick card stock.
Color: Iridescent foil
Size: 19.5cm in length.
Material: Thick paper cardstock.
Shimmering, sparkling and finished with a holographic metallic sheen, these Iridescent Metallic Paper Straws are sure to inspire your guests' admiration. Bring a little shimmering shine to your next birthday party, engagement party, christening or baby shower with these subtle but unmistakeable iridescent pastel paper straws. Packaged as a bundle of 25 high quality paper straws, each pastel paper straw is wrapped in elegant metallic foil, an innovative design choice that helps capture the light and create a veritable rainbow of colours. Each Iridescent Metallic Paper Straw is crafted of thick paper card stock and measures 19.5 cm, perfect for tall glasses and sweet little mocktails. Adults will love its shimmering, foil surface while children will be charmed by its ever-changing, glossy design. Don't be surprised if they're unwilling to discard them and insist on keeping them instead. These metallic paper straws are certainly much too special to do away with. Opt for the Iridescent Metallic Paper Straws as decorative party supplies, as they make a great companion to the entire Iridescent party range, including Par Tea Time's Large Plates, Dessert Plates and Cocktail Napkins. You can continue the theme of pastel party ideas or choose to mix and match with other pieces across Par Tea Time's collections, creating a signature look that is entirely your own.