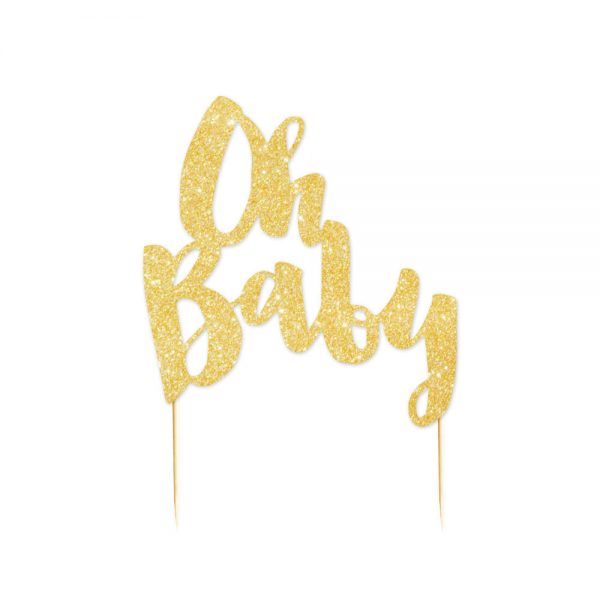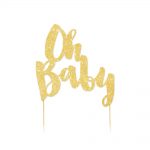 Oh Baby Gold Glitter Cake Topper – 1 PCE
AED 0.00
Pack contains 1 glitter cake topper made of high quality thick glitter card paper stock.
Colour: Gold glitter.
Size: Approx- Height 4in x Width 5in. 10cm x 13cm
Material: Sealed glitter paper cardstock safe to use with food.
There are many ways to congratulate a new mother, baby or a best friend but when you have the Oh Baby Gold Glitter Cake Topper, you can let these beautifully crafted letters do all the talking. When you wheel in the celebratory cake at your family's christening or at a friend's baby shower, all eyes will be on the topper that elevates the beauty and appeal of your delicious cake. We've designed this cake topper to sit snugly, positioning the letters on top of each other like a crown that draws the eye to your scrumptious cake. Every Oh Baby Gold Glitter Cake Topper is fashioned from the highest quality of thick paper cardstock, firm but flexible and easy to clean. You'll appreciate this feature, especially if you plan on storing it away and using it again. The words are formed from a delicate, flowing, handwritten script font and joined together to make one cohesive unit. There are two wooden picks on either end of the cake topper so that you can perch the piece without having it sink in. Despite this, however, the glamorous, sparkling metallic glitter finish in gold is perfectly safe to use with food.