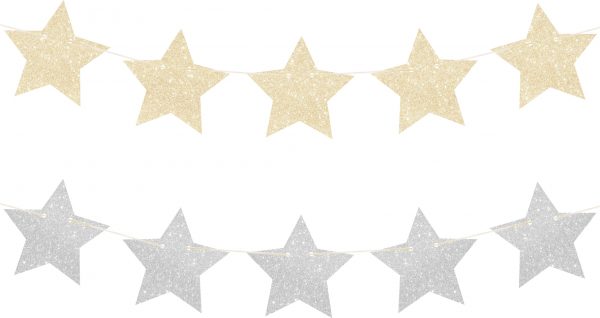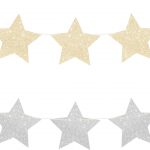 Gold & Silver Glitter Star Reversible Garland
AED 18.41
When it comes to decor for a special occasion like a Christening, birthday party or baby shower, the details are what bring it all together. Bring continuity and style in your decorative choices with this whimsical and fanciful Gold and Silver Glitter Star Reversible Garland. Designed by ParTea Time, these garlands are packed with thoughtful features.
Every Gold & Silver Glitter Star Reversible Garland contains 15 double-sided, gold and silver glitter stars, fashioned from high-quality thick glitter card stock. Every star has two cleanly-punched but barely noticeable holes right at the neck of the top point. Use the string, included with every garland, or opt for your own decadent ribbon and pull this through the holes of your patterned garland.
Each singular star piece in the Gold & Silver Star Reversible Garland measures 7.2cm high, with a width of 9cm across, making this garland impactful but tasteful. With just one Reversible Garland pack, you?ll be able to string together a garland that is approximately 2 metres long across any wall. You?re not limited, however, as the customisable nature of the string allows you to cut shorter pieces that you can hang from the ceiling as well.