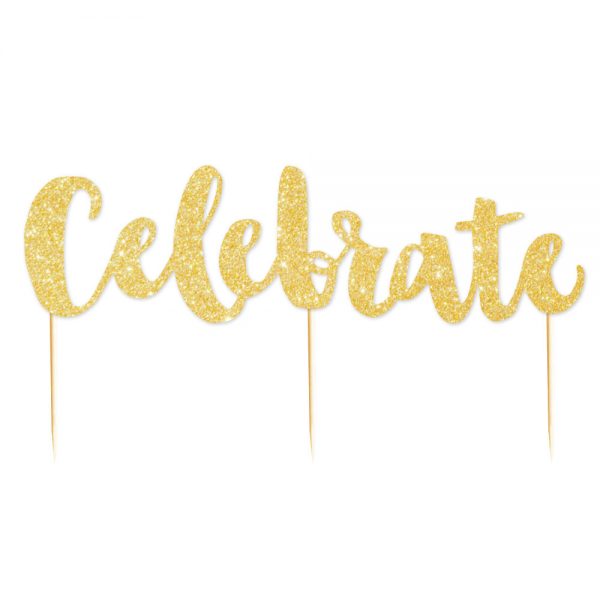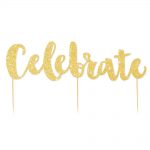 Celebrate Gold Glitter Cake Topper – 1 Pce
AED 21.05
When we?re in party-mode, we always want to celebrate something. Whether it?s the start of the weekend or a festive holiday occasion, a once-in-a-lifetime moment like a wedding reception or a baby shower for your friend, the ?Celebrate? Gold Glitter Cake Topper is the perfect way to spell out your joy and cheer to your guests.
Crafted of high-quality, thick paper cardstock, and finished in a glamorous gold glitter foil, this cake topper will finish off your decadent and delicious treat while also getting the next segment of your party started ? time for the cake!
To help you perfectly position your cake topper, we?ve used three equally-spaced picks, two at the ends and one right in the middle. This will stop your topper from shifting around or sinking through the soft icing. However, the shimmering metallic foil is safe to use with food so go ahead and insert it with ease. You?re sure to use this piece over and over, so make sure to wipe down the picks when you?re all done. Pull it out for your next christening, bridal shower, nuptial celebration or New Year?s eve party. The ideas are endless when you decorate with ParTea Time party supplies!