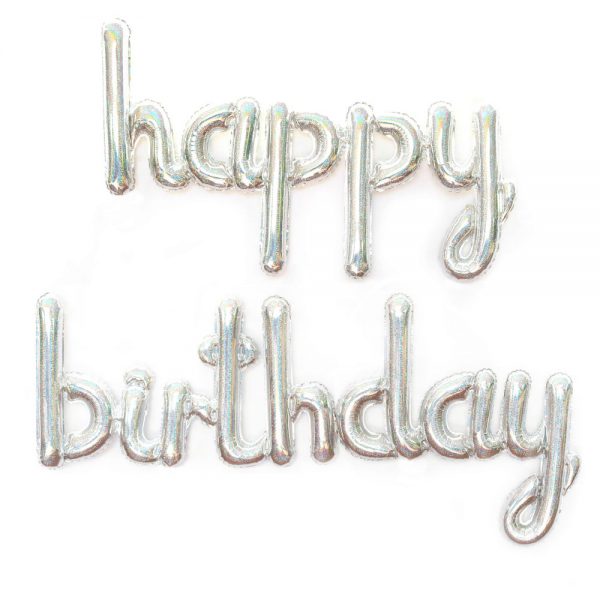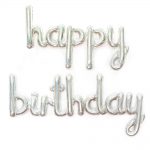 Holographic Happy Birthday Balloon
AED 52.55
There are so many ways to say, ?Happy Birthday!? to the one you love. But on a day when you?re busy hosting a party, why not let your balloons do the talking? This luminous, shimmering Holographic Happy Birthday Balloon will leave no doubt in anyone?s mind ? let the party begin! As the light shines on this beautiful feature balloon, it reflects at different angles and lets off a fractal of rainbow hues. That?s the beauty of a holographic design. Celebrate in style with this silver foil balloon looming large, measuring at 51 inches wide and 49 inches high! Give it 5 minutes and our smart setup will have you ready to go.
Your Holographic Happy Birthday Balloon comes with a convenient kit to make setup up a breeze. There are three separate sections to be filled. Use the straw included to insert air through the three sections and watch the auspicious words of this script balloon come alive. This Holographic Happy Birthday Balloon makes for the perfect party backdrop idea.
If you?d like to create a happy birthday balloon banner, we?ve got you covered. Simply use the glue dots to attach the words together and weave string through the hanging holes at the side. You can also use the glue dots to attach your happy birthday balloon garland to the wall.