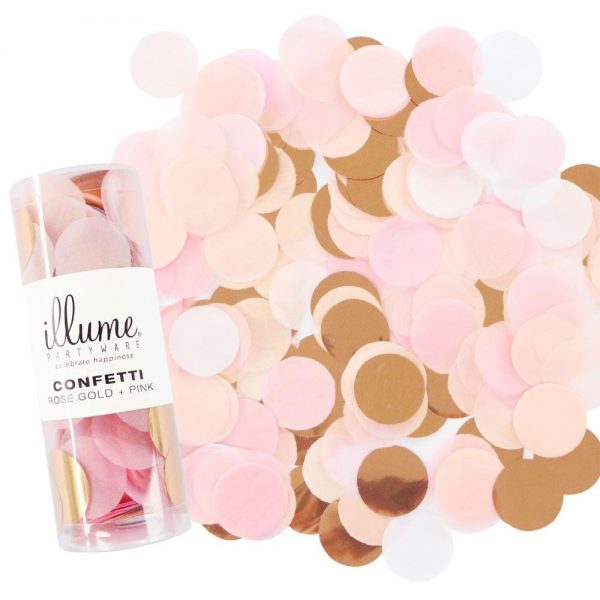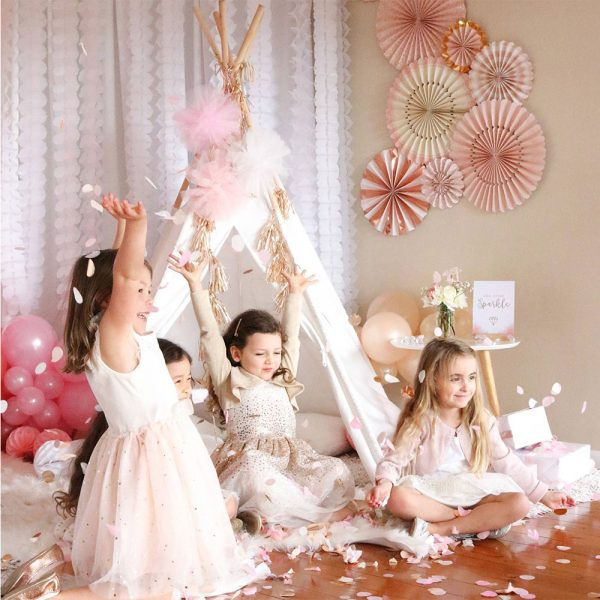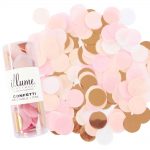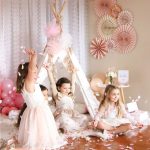 Confetti Rose Gold + Pink
AED 20.94
ParTea Time?s Rose Gold and Pink Confetti, is a paper confetti crafted from fine metallic rose gold foil and soft pink, white and peach paper. Each round confetti dot is a demure 20mm in diameter, making it the perfect complement to a celebratory occasion. Traditionally, confetti is used as table scatters or is thrown at celebrations such as weddings creating a beautiful shower. The delicate Rose Gold confetti makes the perfect complement to any celebration and looks stunning when added to balloons.
The addition of Rose Gold and Pink Confetti enhances any occasion with a soft, feminine style. Its round clear box packaging has been designed specifically to simplify the process of filling balloons with confetti. When you?re ready, fit the mouth of the balloon around the opening of the box and snap on. Then, simply overturn the paper confetti into the balloon and seal with a knot. Each 12cm x 4cm box comes with 20 grams of confetti, which is enough to fill one large 30in (90cm) or 4 x 12in sized balloons.
When used as a decoration, you can sprinkle a present table with confetti, add a special sparkle to a dessert or drinks table. Consider adding confetti to gift and favour bags, also add it amongst the layers of a ?pass the parcel? game or simply hand out bundles to your guests to throw in the air.