Kids Halloween Party Ideas
Musta shikari
Forget about dancing skeletons and creepy vampires, throw a halloween party that is fun, fresh and modern. Here you'll find a collection of stylish Halloween parties to provide you with some party inspiration. In addition we have concluded with a party checklist as well as this free party planner to help you stay organised.
EAT, DRINK & BE SCARY!
There's nothing scary about this Ghosts & The Galaxy Halloween party by Paper Playground and Something White Events. The gentle inclusion of ghosts and bats throughout the food is cute and friendly while you sit back and gaze at the wonders of the night; or in this case galaxy. With lots of pale pink, silver and fresh crisp white, this Halloween party sparks the imagination as kids dream, wonder and play.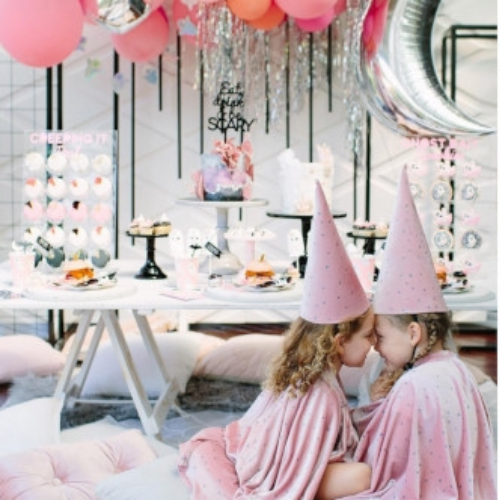 These stylists took the celestial elements and themed their party with crystal embellished cakes, moons and stars, and cute witches in starry capes and hats.