Frozen snow queen party ideas
Musta shikari
The Disney story of Frozen has become a popular party theme over the years and with Frozen 2 extending the adventures of the fearless snow queen Elsa, her sister Anna and friends, it's a party theme for any child who loves princesses, magic and love.
Set in a winter wonderland, the colour theme for a Frozen party centers around blue and white with an accent colour like purple or silver selected to highlight features. With so many ways to bring this magical party theme to life we've selected a few of our favourites to inspire your next Frozen party.
Find Your Magic Frozen Party
By creating a snowy woodland setting, this Frozen party entitled "Find Your Magic" places party guests at the centre of the action. Surrounded by a wintery forest guests get to imagine they are on an adventure to find their own magic. With the table set like a miniture forest, and each item they eat or touch appears imbued with magic, any party guest is going to start believing they have powers.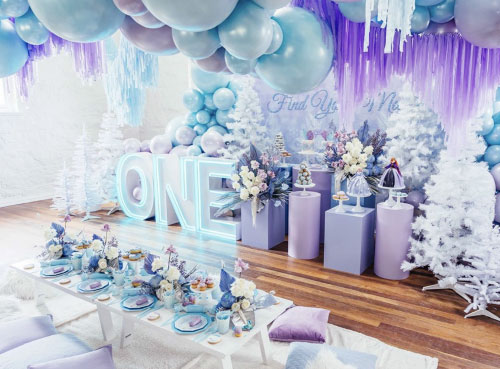 This is a party that opens the imagination and inspires every guest to tap into their own magical powers and share love, peace and adventure with their friends. Balloon garlands create a covering of clouds ready to snow at any moment, while confetti on the table proves that it already has!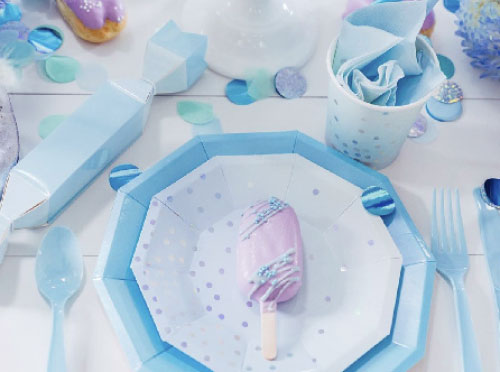 The partyware looks like Queen Elsa herself made it to serve her guests a feast! It's all these details carefully attended to that makes you feel magic everywhere you look.
While the inspiration behind this party is obvious to any Frozen fan, event styling company Oh Feri only incorporated Disney icons Elsa and Anna in the form of cakes as a subtle touch to empower guests to "Find Your Magic".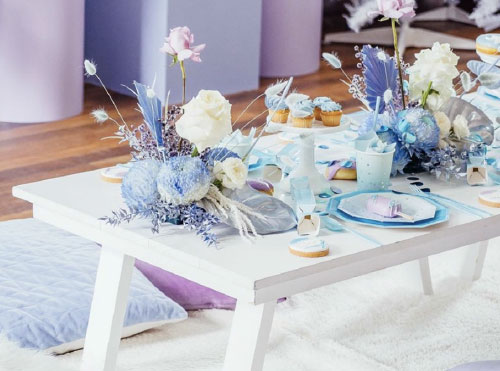 Winter Wonderland Frozen Party
Using shades of blue and clean crisp white, this party creates a "Winter Wonderland" in a real woodland where guests were invited by Queen Elsa and Princess Anna to celebrate the birthday of a very special guest – the birthday girl.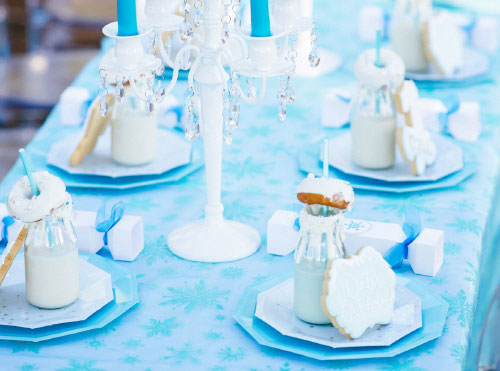 One could easily imagine that invitations included a note asking guests to come dressed in white and wands were handed out as they entered.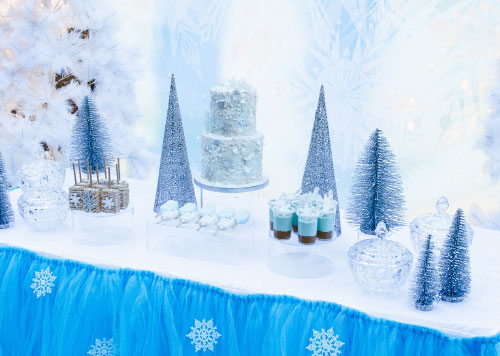 This party is all about the guests becoming characters in Arendelle and creating their own magical adventure set in a winter wonderland.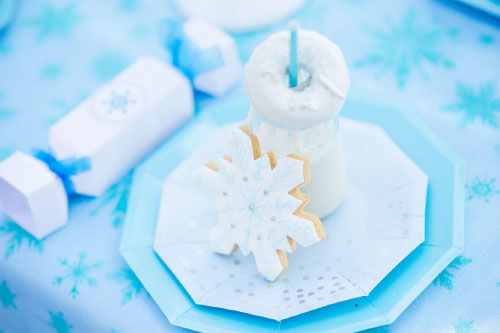 Snowflakes were a key theme that permeated this Frozen inspired party, from table cloths to cookies all the way through to the partyware.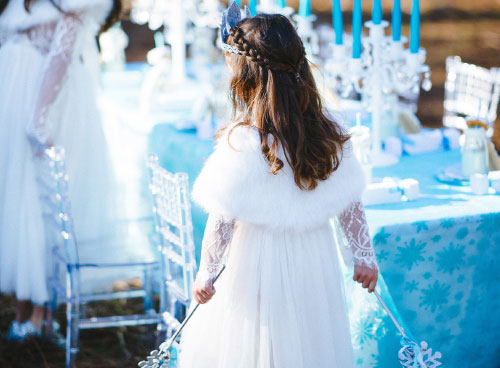 Stylish Frozen 4th Birthday Party
We love this stylish Frozen inspired party that uses blue, white and silver to light up the entire room. A snowflake material backdrop featuring a metallic 4 balloon tells the story of this celebration from the moment you walk in.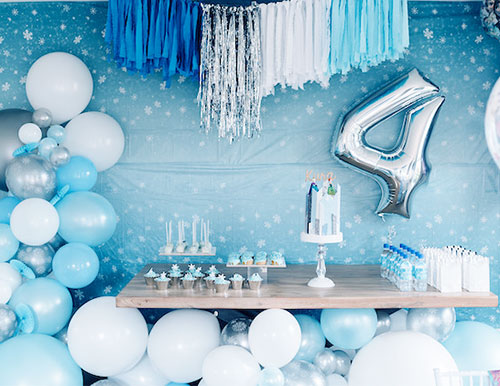 Beautifully incoporated into an elaborate balloon garland is a dessert table that appears as though it is floating with cupcake wrappers and lolly bags to perfectly match the party theme.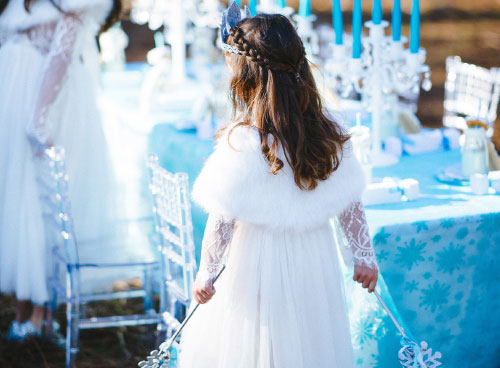 Blue and iridescent partyware sets off a white, snow inspired table setting where excited guests will gather, chat and laugh as they create birthday memories that will last forever.