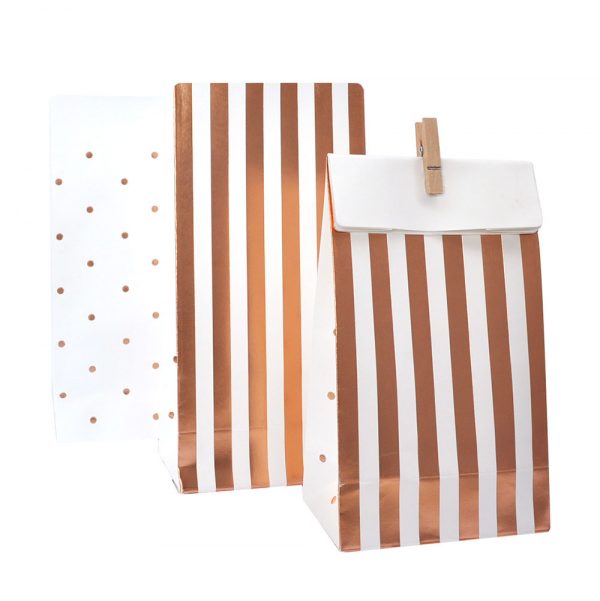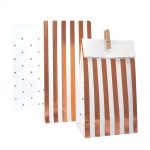 Rose Gold Stripes & Dots – Treat Bag – Pack of 10
AED 35.56
Say ?thank you? in style with these beautifully fashioned Rose Gold Stripe & Dot Treat Bag. Spacious, decadent and yet utterly classic, these treat bags are, themselves a treat for the eyes and the imagination.
Each Rose Gold Stripe & Dot Treat Bag measures a generous 19.5cm in height and 10cm in length, with a depth of 5.5cm, and is crafted from durable, high-quality cardstock paper. So go ahead: pack your party favours with ease in these rose gold favour boxes.
The Rose Gold Stripe & Dot Treat Bag is flexible, with an opening that is able to be sealed by folding it over. While one side of these elegant rose gold paper bags features dainty and minimalist rose gold foil dots, the other side features perfectly-sized stripes in similar rose gold foil. The result is a treat bag that exudes a shimmering finish and pleasing design with ample room for whatever you?d like to pack in as a sign of gratitude to your guests.
Use them together with rose gold thank you tags and glitter sticker seals.