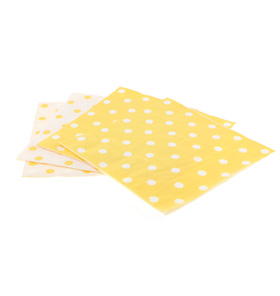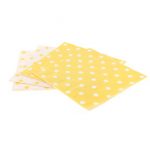 Polkadot Reversible Yellow Napkins
AED 30.00
Availability:

1000 in stock
Who doesn't love polkadots ? Premium quality paper napkins will beautifully suit a sweet birthday party table, dessert buffet, picnics or BBQs.
All designed to perfectly match with co-ordinating party accessories.
One side is the solid colour with white polkadots and the reverse on the other side.
Classic sweet styles all designed to dress up a party table beautifully without breaking a budget. These timeless designs suit many occasions and themes, and tie in perfectly with co-ordinating party accessories.
Each pack includes 20 polkadot paper napkins / reverse polkadot design on either side.
Napkin dimensions are 165mm x 165mm (folded).