Party Professionals
With ParTeaTime, not only will you find all the party supplies you need, we also work closely with different venues, cake shops, entertainments and photographers to make your party planning much easier!
Choose the service you need and feel free to contact them directly.

Culinary Boutique is the place where gourmet cuisine lovers, cooking enthusiasts and world-class chefs come together for a memorable culinary experience.

In the business of spreading happiness, Happy Bubble is a leading artisanal balloon design boutique. After introducing personalized and bubble balloons to the UAE, it has become the go-to balloon provider for a range of notable brands and individuals.
From customized balloon invitations to a 25-meter long wall plastered in balloons, this brand's creative abilities are limitless. Happy Bubble supports local talent and is crafted with homegrown materials.
Spread some wonder with this brand's dramatic bubble balloons, giant balloons, balloonfetti, balloon pops, gender reveal balloons, organic balloon arches, balloon drops, balloon cakes toppers and balloon installations.
Simple, magical and fun; our balloons are sure to add a picture-perfect touch of elegance to your event. We are balloon-styling consultants for event organizers, wedding planners, government entities and individuals looking for a touch of magic.
Location
www.happybubbleballoons.com
Google Map | +971 55 601 6300 | +971 55 601 6300
hello@happybubbleballoons.com | /happybubbleballoons
[/vc_tta_section]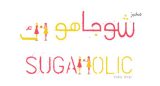 Rated as one of the best cake shops in Dubai, Sugaholic specializes in making exquisite custom cakes, cupcakes, cake pops and other baked desserts. Using only the finest ingredients, our cakes not only look good but also taste great. Since opening doors in 2012, Sugaholic has quickly grown from a home based business to an award winning bake shop.
Google Map
971 4 357 9333 | info@sugaholic.com | www.sugaholic.com | /sugaholicbakeshop


---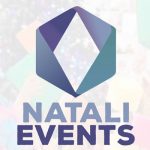 Bubble show it's really fabulous show that looks very beautiful and eye-catching. Bubble of different shapes and sizes turn into an incredible show. Most spectacular tricks are "Kid in the bubble".
We can arrange, a bubble show at any event-home,at the restaurant, in a park, at daycare party, school events, graduation parties and other places. This fabulous and extraordinary show will become the highlight of every party!
Animator for a children's party! When inviting an animator for a birthday, tell us about the age and interests of the child- and we will organize a children's party, which will be definitely remembered for the man and the guests!
Mascots: If you want to surprise you child, best option it's to invited mascots to join you birthday party.
Colorful show-game: It's amazing show-game which will not live any one to be indifferent. This show-game for kids and adults.
Glitter tattoo: If you want to be shiny and sparkly glitter tattoo the best option.
Location
All UAE
+971 56 156 1978 | +971 56 156 1978 | d-brazhnykova26@gmail.com | /bubble_show_natali_dubai


We stock a wide range of furniture where you may require to use when you have a party or a gathering.
We stock tables and chairs in different sizes for kids, teenagers and adults.
We also stock cake stands , photo booths…etc
Feel free to contact us if you need more details.
Jumeirah business Center 5 - JLT - Dubai - UAE
Google Map | +971 50 450 9373 | lailascandycart@gmail.com | /lailascandycart
Gallery
**click on the image to see our album
Coming Soon

We have a complete set up for doing any sort of printing, such as rolls up for your business to be used in business events, catalogues and business cards…etc
We can also help you design and print party kits that suit your theme.
Party kits consist of welcome boards , stickers , party hats , water bottle signage…
Location
Jumeirah business Center 5, JLT, Dubai - UAE
Google Map | +971 50 450 9373 | lailascandycart@gmail.com | lailascandycart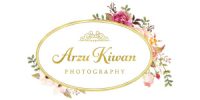 My name is Arzu Kiwan. I am Turkish born global citizen residing in sunny multicultural Dubai last 18 years. I have a bachelors degree in Public Relations. I have studied Montessori Early Years Education here in Dubai and I am a certified Montessori teacher as well. As a Taurus I am very much indulged in good and pretty food so I also got a training in Wilton cake decoration school for and learnt creating eye pleasing celebration cakes.
I've been taking photos since my two daughters have been born. Attended several local and international workshops. In these several years of always being drawn to the perfect light , and wanting to eternalise the candid beauty in moments , I have realised that being a photographer brings me a joy like no other. Personal celebrations or a family in its most comfortable moments, I love creating aesthetic visuals that capture their essence.

Culinary Boutique is a restaurant that has party halls that can be used for parties and also an equipped kitchen to celebrate parties with an activity of making your own dish. For more information please feel free to contact us.
---